The Shell organisation began looking at opportunities to expand the oil throughput on Draugen within a few months of the field coming on stream in 1993.
It became known in February 1994 that the operator was assessing prospects for increasing daily production from the field by 30-50 per cent.[REMOVE]Fotnote: Dagens Næringsliv, 14 February 1994, "Ekstra mrd. til Draugen-eierne".
Two new wells and some minor modifications to the platform could boost output by 40 000 barrels per day (b/d). That would greatly improve profitability but was not without problems.
While Shell said Draugen was financially robust, a number of questions had been raised about the field's profitability after oil prices had fallen steadily from USD 20 per barrel in the summer of 1992 to below USD 15 in the autumn of 1993.
The company claimed that Draugen would continue to do well at this price level, and that it could even survive prices close to USD 10 per barrel.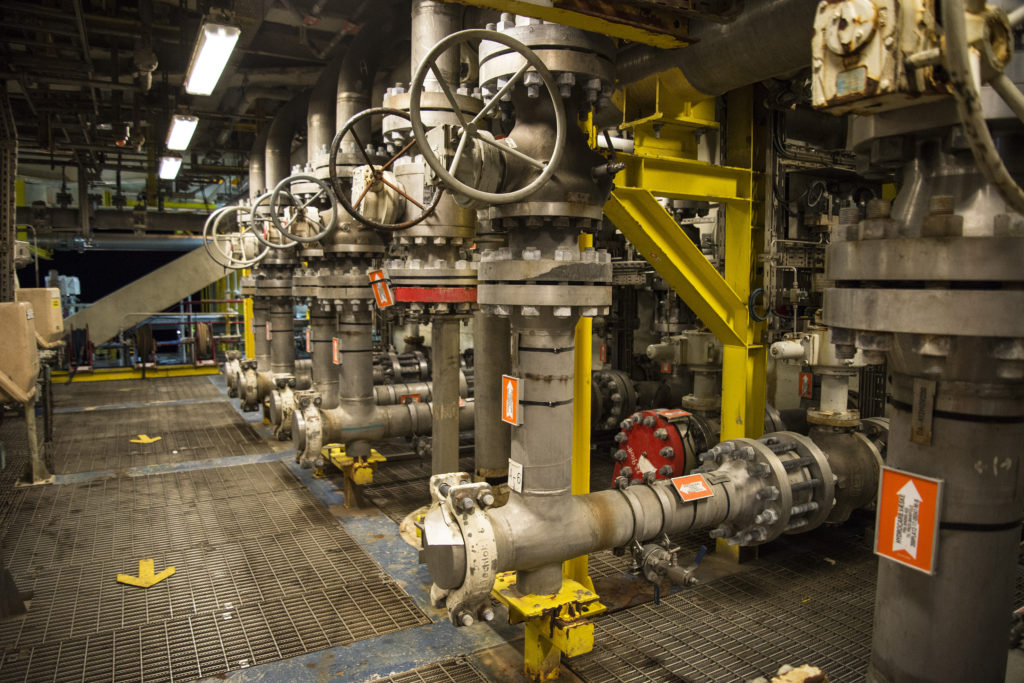 Raising production above 100 000 b/d would let the government invoke the "sliding scale", which allowed it to increase the state's holding in the field by about 15 per cent.
Higher output would thereby be very good for the government, but unprofitable for Draugen partners Shell, Statoil and BP – who threatened to veto an increase if the sliding scale was applied.[REMOVE]Fotnote: Bergens Tidende, 25 August 1994, "Dragkamp om Draugen".
Although the position remained unclarified, Shell drilled new wells during 1994. A compromise was negotiated the following spring which resulted in a Storting decision on 12 June 1995.
Claims by the licensees that full implementation of the sliding scale would make a production rise unprofitable were only partly accepted.
The upshot was that the government increased Statoil's interest in the licence by eight per cent while reducing the Shell and BP holdings by 4.8 and 3.2 per cent respectively.
While the change in licence holdings took effect on 1 July, the platform jumped the gun by boosting output to 140 000 b/d from 28 June.
Shell was decidedly unhappy about the new division of interests, but operations head Knut Engebretsen confined his comments to saying: "we can live with this".[REMOVE]Fotnote: Bergens Tidende, 29 June 1995, "Kraftig økning på Draugen".See also the article about the licensees on Draugen.